Hosting
Get Premium Managed Hosting for just $25/month!
Our Managed Hosting provides you piece of mind knowing that your website is always safe and secure. Our managed hosting comes with the following features.
WordPress updates – When WordPress launches each new version we will make sure your website gets the update.
Plugin updates – We keep all of your plugins updated, making sure they are compatible with the latest version of WordPress.
Theme updates – As new versions of your WordPress theme come out, we will make sure to update your site with the latest version.
Added security – We will take extra security measures included creating a firewall to keep out hackers and viruses that could harm your site.
Back ups- We will backup your website on a regular basis, making sure that if anything goes wrong we can restore your site back to working order right away.
Client Control Panel Features…

– Latest cPanel Control Panel
– Website Statistics: AWStats, Webalizer, Raw Log Manager, Referrer and Error Logs
– Fantastico: Instant Shopping Carts, Blogs, Portals, Forums, Counters, Formmail
– Password Protected Directories and Custom Error Pages
– Web Based File Manager, Hotlink Protection, IP Deny Manager, Redirect URL
Programming and Database Features…

– Unlimited MySQL Databases with phpMyAdmin Access
– Programming Languages: CGI, Fast CGI, PHP 5, Ruby on Rails, Perl, Python, SSI
– Programming Modules: Curl, CPAN, GD Library, Image Magick
– System Management: SSH Access and Cron Job Scheduling
– FrontPage Extensions
Email Features…

– Unlimited POP3 Email Accounts with SMTP
– WebMail Access: Choose from Horde, SquirrelMail, or RoundCube
– Receive your email to your phone via IMAP Support
– Prevent spam with SpamAssassin
– Unlimited Autoresponders, Mail, Forwards, Email Aliases, Mailing Lists
Award Winning Support…

– 24/7/365 Premium Support via Phone, Live Chat, and Ticket System
– Automatic Weekly Off-Site Data Backups
– 24/7/365 Server Monitoring
– Online Support Portal with over 500+ Video Tutorials and 680+ Help Articles
– HostGator Community Forum Access
Purchase a Premium Managed Hosting Account Today for just $25/mo!
You will be automatically billed $25 each month until you decide to cancel your subscription. You may cancel at anytime. After clicking Buy Now, you may pay with Paypal by logging into your Paypal account, or if you prefer to pay with a credit card, just choose "pay with your credit or debit card" on the following page.
What Our Clients Say About Us...
"No matter how busy he is, he will get back to you VERY fast and really use some of his creativity to enhance your site beyond what you had planned for it. That is how he WOWED me the most."
Lav Bouta, Owner ~ Tee Time Clubs

"Great, great job. Extremely prompt and responsive. I especially appreciate your enthusiasm for the job and going above and beyond what was asked. Thanks!"
Chris Wicke, Kidzibit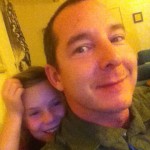 "When my previous web guy left me in a lurch, Aaron came to my rescue and QUICKLY! You can trust him to get the job done right, on time and with some added pizzazz. I don't need to search anywhere else, I've found my web guy for life!"
Jill De La Torre, Owner ~ Mink Vixen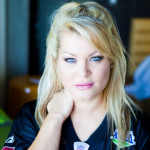 "Aaron did an amazing job on my website. I highly recommend him."
Steve Cory, Author – The Reluctant Warrior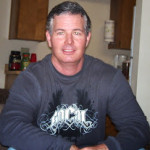 "I have been very happy with Aaron, especially his ability to communicate. He made very valuable suggestions which resulted in a final product that is functional, good looking and satisfies my expectations. I am looking forward to work with him again in the future if new needs should arise. "
Labula Chinese Restaurant, Bellevue WA