PPC Services
The #1 way to get targeted traffic almost instantly is with ppc advertising. However if not don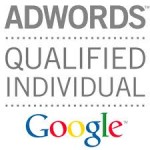 e correctly it can drain your wallet just as quickly that is why it is best to have an expert manage your campaigns to make sure that you are getting the absolute best return on your investment.
Done correctly ppc advertising can generate hundreds of new clients for you as long as you run your campaigns correctly.
Here at WebsiteExcite.com we've been managing PPC campaigns since 2004 and therefore consider ourselves experts when it comes to setting up and managing a successful ppc campaign. Our goal is to maximize conversions while at the same time reducing wasted spend.
We will dial in your campaign to make sure you are getting the absolute most for your money.
Here's just a few things that we can do for you…
Research your industries keywords to find out what people are searching for. This includes discovering what keywords are producing the most search queries and what keywords your competitors are bidding on.
Develop a list of negative keywords. This will make sure you're not wasting money on irrelevant click throughs.
Create a very organized campaign broken down into ad groups that are relevant to the keywords in each group.
Create and A/B test unique and engaging ad copy that will drive up your click through rate, guaranteeing you a higher quality score, which means a cheaper cost per click.
Once we set up the campaign we will track conversions to see which keywords are producing the best return on your investment. By doing this we can increase bids that improve your conversion rate which is what it's all about!
Don't wait until you're broke before realizing you don't know what you're doing when it comes to PPC!
Let us show you how to run a successful PPC campaign right from the start! Call us today for a free evaluation of your existing campaigns or for a free quote on setting up a successful campaign from the get go!
What Our Clients Say About Us...
"No matter how busy he is, he will get back to you VERY fast and really use some of his creativity to enhance your site beyond what you had planned for it. That is how he WOWED me the most."
Lav Bouta, Owner ~ Tee Time Clubs

"Great, great job. Extremely prompt and responsive. I especially appreciate your enthusiasm for the job and going above and beyond what was asked. Thanks!"
Chris Wicke, Kidzibit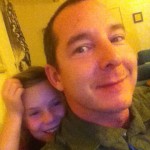 "When my previous web guy left me in a lurch, Aaron came to my rescue and QUICKLY! You can trust him to get the job done right, on time and with some added pizzazz. I don't need to search anywhere else, I've found my web guy for life!"
Jill De La Torre, Owner ~ Mink Vixen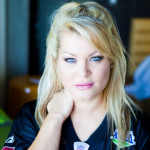 "Aaron did an amazing job on my website. I highly recommend him."
Steve Cory, Author – The Reluctant Warrior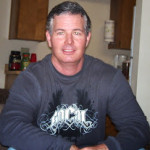 "I have been very happy with Aaron, especially his ability to communicate. He made very valuable suggestions which resulted in a final product that is functional, good looking and satisfies my expectations. I am looking forward to work with him again in the future if new needs should arise. "
Labula Chinese Restaurant, Bellevue WA