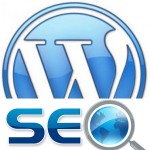 What good does it do to have a website if the only one that's going to see it is your grandma? The search engines need to find your beautiful creation and the only way that is going to happen is if you optimize your website.
Here are the Search Engine Optimization(SEO) services that we offer:
Onsite Optimization – The first place to start when optimizing your website for the search engines is by optimizing the website itself. Some of the factors that search engines are looking for when ranking a website are content, clean code, appropriate meta tags, and more. Before you can begin even trying to get ranked on search engines you must start here.
Offsite Optimization – This is the process that will determine where the search engines will rank your website based on the importance that they deem your website to have in relation to your niche. This includes link building, article writing, social marketing, press release submissions, and many other techniques that can greatly improve your search engine rankings.
Between these two forms of optimization we can help you outrank the competition and make sure that your website shows up at the top of the search engines when people are looking for you.
Here's a case study for one of our recent clients:
WeedThemes.net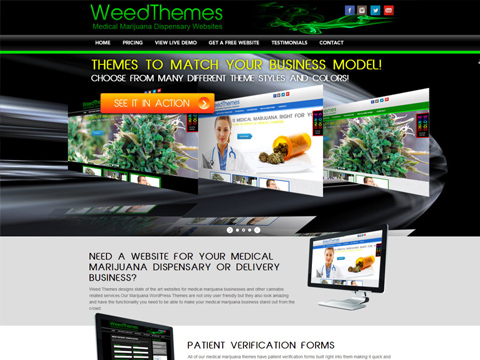 WeedThemes, a business selling wordpress themes and offering web design services tailored to the medical marijuana industry, needed to establish a web presence in order to compete in this growing, highly competitive industry.
After designing a professional looking website for them we began the SEO process with onsite optimization techniques followed by an aggressive link building campaign in order to get their pages ranked high on Google.
Within just two weeks we achieved not only several dozen first page rankings but the majority of pages were actually ranked in the top 3 positions on Google for the main keywords they were targeting.
Here's the proof! Click on the links below to see the actual rankings on Google for each keyword term they now rank for.
marijuana wordpress themes Position #1
marijuana website themes Position #1
cannabis themed websites Position #1
marijuana website templates Position #2
dispensary website design Position #3
As you can see WeedThemes.net has top positioning for all of these keyword searches and this was achieved in less than two weeks. While many seo companies will string you along for months at a time, some charging as much as $2500 a month or more, without showing you actual tangible results, we believe that with the right seo strategy it shouldn't take years to get the results you're seeking. Of course, the more competitive the keywords the more work it will take but it's all about making the right moves and we know what we're doing so don't waste your money on companies that make empty promises. Let us take your website to the top!
For a free consultation regarding our seo services call 760-409-9122 or fill our contact form and we'll call you back asap in order to give you a free customized proposal and seo plan!